Shop
Showing 481–481 of 481 results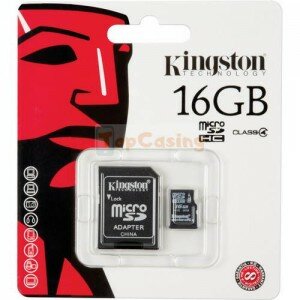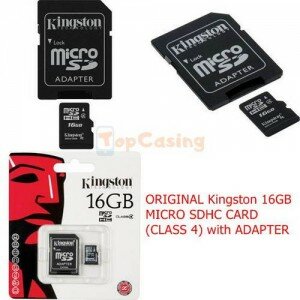 Kingston 16GB, 32GB microSDHC Memory Card Class 4 with SD Adapter (Kode: XK001)
Kode: XK001
Kapasitas: 16GB, 32GB
Harga: Rp 149.000 (16GB), Rp 179.000 (32GB)
Tipe Kartu: microSDHC
Class Rating: Class 4
Kecepatan Tulis: 4 MB/s min
Ukuran: P:1.09cm, L:1.50cm, T:0.10 cm
Kompatibel: Semua jenis Handphone, Tablet, Kamera, dan Gadget yang menggunakan kartu memory microSD, Transflash, SD
Isi Paket: 1 x Kingston microSDHC Memory Card, 1 x Kingston microSDHC to SD Adapter.
Ulasan: The Kingston 16GB and 32GB microSDHC Memory Card Class 4 With SD Adapter provides you with high-capacity removable storage for your media devices. It works with any device that has a microSDHC or SDXC card slot. The card's Class 10 rating ensures a minimum write speed of 10MB/s. Easily and conveniently transfer files from your device to your computer and vice-versa. Capture photos from digital cameras with SDHC or SDXC slots by converting the card to a full-size SDHC card with the SD adapter (included). You can then view images and transfer files via SDHC or SDXC-enabled devices. The card is backed by a lifetime warranty.
Rp

149.000